Our Mission Statement
The purpose of the Cadiz-Trigg County Economic Development Commission is to create, promote, and sustain economic growth in Trigg County through business retention, expansion, recruitment, education and community involvement.
---
Staff & Board Members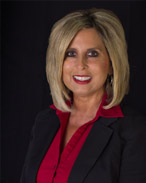 Sharon Butts
Executive Director
Sharon Butts is a native of Cadiz-Trigg County. Sharon is a graduate from Murray State University with a Bachelor of Science Degree in Business Administration. Sharon is very responsive in managing prospects' inquiries by researching and preparing information to meet their needs while working daily with existing industries and various community development efforts. Sharon serves on the Cadiz Chamber of Commerce Board of Directors, the Economic Restructuring Committee, the Cadiz-Trigg County Planning Commission, the Retail Task Force Committee, the Renaissance on Main Program, the KAED (Kentucky Association for Economic Development) Marketing Committee, the resource council for Big Brother Big Sisters, the eCommunity Leadership Team, a member of Rotary Organization and a graduate of the TVA – Tennessee Valley Authority Leadership Institute. Sharon is a member of the Kentucky Association for Economic Development, the International Council of Shopping Centers and the Southern Economic Development Council.
Sharon can be reached at 270.522.1170 or [email protected]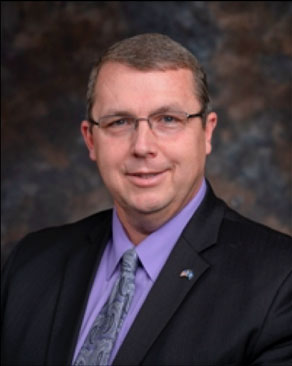 Hollis Alexander
Chairman
Cadiz-Trigg County Judge/Executive
Hollis can be reached at 270.522.8459 or [email protected].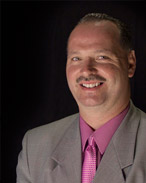 Todd King
Vice-Chairman
Mayor, City of Cadiz
Todd King is a lifelong resident of Trigg County.  Todd owns and operates King's Funeral Home in Cadiz and serves on the city council.  Todd has served as the Middle School Cross Country Coach and the Assistant High School Boys Basketball coach.  He has been involved with the ABA Basketball Program as past director, coach and referee.
Todd can be reached at 270.522.7172 or [email protected].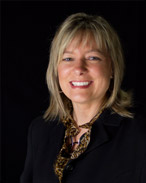 Lori Ricks
Secretary/Treasurer
High School Engineering Teacher
Lori Ricks is a native of Trigg County.  Lori has 9 years experience as an Engineer.  Her experience includes research and design, marketing, technical support, and customer service for HVAC installation and maintenance.  Lori is currently the teacher of the PLTW Pre-Engineering classes at Trigg County High School.  The program is certified to give college credit to high school students who meet strict national criteria.  Lori is also certified nationally to teach PLTW classes.  Lori is an active member of the site base council, technology committee, and PTO.  She also has her Masters in Engineering Management from Murray State University.
Lori can be reached at 270.522.2220 or [email protected].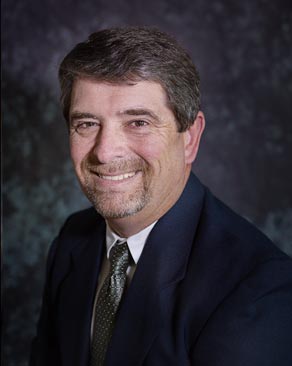 Kevin Atwood
President, Bank of Cadiz and Trust Co.
Kevin serves as the President and CEO of Bank of Cadiz & Trust Co.
 and is the Chairman of the Board of United Way of the Pennyrile. He the Past President and board member of Cadiz Trigg Co. Chamber of Commerce and 
serves as a commissioner of Cadiz Trigg Co. Tourism Commission. He's a graduate of Western Kentucky University and University of Oklahoma Graduate School of Commercial Lending.
Kevin can be reached at 270.522.6606 or [email protected].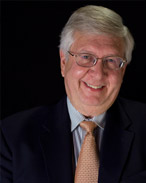 Dan Bozarth
Retired Director, Pennyrile Area Development District
Dan Bozarth served as the Executive Director of the Pennyrile Area Development District (PADD) for ten years, retiring after 30 plus years with the agency in October of 2009. During that time, he directed the activities of the nine county regional planning and development agency in Western Kentucky that includes Community and Economic Development, Work Force Development, Planning, Information and Technology Services, Industrial Financial Packaging, and Industrial Development Financial Incentives. Dan is a certified Economic Development Professional and a member of the West Kentucky Workforce Board, as well as a current or former member of several Regional/State Economic Development Organizations.
Dan can be reached at 270.498.7233 or [email protected].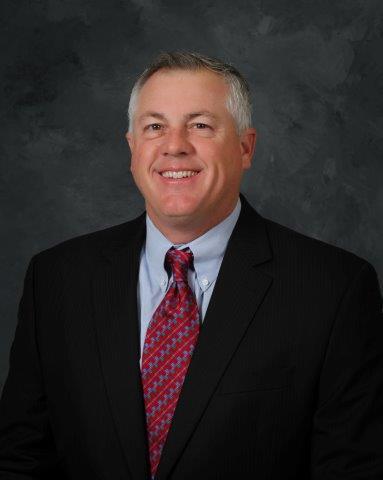 Greg Grisson
President & CEO, Pennyrile Rural Electric Cooperative Corporation
BS in Area Occupational Safety & Health Engineering from Murray State University.
National Rural Electric Cooperative Association (NRECA) Management Internship Program (MIP) from the University of Nebraska – Lincoln – 2003
Tennessee Valley Public Power Association (TVPPA) Certified Power Executive Program – 2007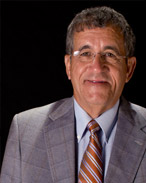 Jim Wallace
Retired School Superintendent
Jim Wallace is a life long resident of Trigg County. Jim retired from Trigg County School System in 2000, after 35 years of service.  During that time he served as teacher, coach, principal and administrator.  Jim was Superintendent of Trigg County School System from 1991 – 2000.  Jim has served on the local Superintendent Advisory Council to State Legislators, Chairman of the West Kentucky Educational Cooperative, Chairman of the Area School to Work Council and past President of the Cadiz Rotary Club.  He is currently on the board of directors for the Land Between the Lakes Association.
Jim can be reached at 270.522.6200 or [email protected].
---
Cadiz-Trigg County Economic Development Commission Supporters
Our economic development program could not be a success without the support of these companies. Their financial support is critical to helping us create a better community. We appreciate each of them!
If you would like to support our efforts by joining our EDC team, please contact us to learn more.
TVA (Tennessee Valley Authority)
400 West Summit Hill Drive Knoxville, Tennessee 37902 865.632.2101
Wabash National
2595 Hopkinsville Road Cadiz, Kentucky 42211 877.429.5181
Trigg County Fiscal Court
P.O. Box 672 Cadiz, Kentucky 42211 270.522.8459